Catme's 1st Place Battle Road Gloria 2017 Chubu region qualifier Team report

Hello again, my name is Catme and today I want share the team that I used to win the Ai-Off Gloria Qualifier preliminary tournament. This team is very interesting, consisting of a core of 4 fairy pokemon, so I hope you will enjoy reading this report.
Results
Ai-Off Gloria Qualifier preliminary tournament: 1st place
Pokemon Showdown Ladder: 1985(Muscle), 1968(Catme)
How the team was built
This season I have been using a lot of teams that have a defensive play style and slowly wither away at the opponent, so I wanted to use a team that is more aggressive to change things up. After trying out a couple of teams, I caught word that Muscle (@poke06281488) was using the 6 pokemon of Whimsicott, Tapu Koko, Tapu bulu, Tapu Fini, Arcanine and Metagross and I fell in love with how it can catch opponents off guard in a BO1. I was able to get details of the team from him and although I like to make couple of adjustments to teams I take from other people, this team was already complete as it was so I only spent time running damage calculations and getting used to the team. Ultimately, this is 99% Muscle's team and I can't thank him enough for letting me use it and allowing me to win the tournament.
About Nature's Power
The move Nature's Power is what makes this team unique and is something that isn't seen much in regular battles. I'd like to give some details about the move before going in depth since some of you might not be familiar with it.
Nature's Power
Type: Normal Base
Power: Terrain dependent
Accuracy: Terrain dependent
Category: Status
Misty terrain: Moonblast
Grassy terrain: Energy Ball
Electric terrain: Thunderbolt
Psychic terrain: Psychic
Non: Tri Attack
So,
1. By holding a NormaliumZ, It is possible to use a Z move based off Nature's Power however the type and base power will depend on the terrain. For example, in Misty Terrain, the move will become Twinkle Tackle, and in Grassy Terrain it will be Bloom Doom.
2. It is categorized as a status move so if a pokemon with Prankster uses it, the priority will be +1.
3. If a pokemon with Prankster uses it in Psychic Terrain, it will fail.
Hopefully these facts help you understand this report better.
Pokemon Details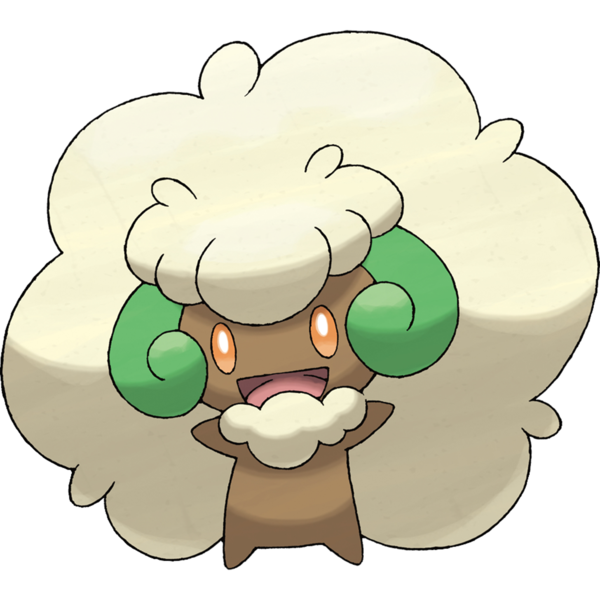 Whimsicott @ Normalium Z
Ability: Prankster
Level: 50
EVs: 236 HP / 4 Def / 252 SpA / 4 SpD / 12 Spe
Modest Nature
IVs: 0 Atk
– Nature Power
– Moonblast
– Encore
– Protect
The main pokemon of this team. This team relies on Whimsicott taking as much advantage as possible by hitting it's Z move effectively and being alive until the late game.
The moves consist of Nature's Power, which is the concept of this team, Moonblast which is used to hit Dark types which negate Nature's Power, Encore to control the opponent, and Protect to keep Whimsicott alive as long as possible.
Even if the opponent uses speed control…

The rest of the article is only available to Premium mail magazine. Sign up for Premium Member to view the rest of the article!
【2010】東京BTop256【2013】JapanCup優勝【2016】Wi-fi大会→優勝2回/Nugget Bridge→Holiday Scramble:Top4/NBM5:Top16/NPA5:Cruisers/NBi5:Top32/バトルロードグロリア:準優勝 にわか趣味としては野球、麻雀等